A Comfortable shoe with a unique charm!
Sport chic fusion, this on-trend espadrille is truly the relaxed athletic hybrid shoe with an ergonomic design.
Provide unparalleled comfort and support Thanks to its Comfort + technology, practical and perfect for everyday use, the days of burnt feet and neglected style are over.
They were designed following an alarming observation, many surveys like that of "Opinion Way" indicate that more than 72% of women say that they do not have suitable shoes which causes pain and physical pressure on a daily basis.
They provide the right fit to dissolve blockages and fatigue in style.
A technology that guarantees exceptional comfort that catalyzes and balances the body while freeing it from plantar tensions through anatomical support.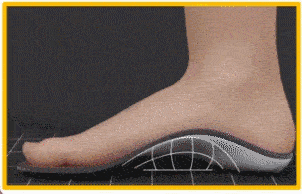 The shape of the sole has been specially designed to adapt to your feet and avoid the unpleasant sensations encountered when wearing so-called "standard" shoes, no more sensations of burning, cramps or tightness.
The NEW of this collection is, without a doubt, its ventilated circular support point sole! Specially designed for optimal adaptation to the shape of the feet, but also to the various pressure points associated with walking and offering unprecedented breathability.
The time has come to release the tensions of everyday life.
Improves posture and improves mood, when posture is realigned with support, the whole body feels it.
Product Features :
Studied to support the heel and the arch of the foot.
Reinforced flexibility for adaptation to the natural shape of the foot.
Comfort + flexible, light, non-slip soles: prevents trips.
Heel: 4 cm.
Available in size 34 to 43
Size chart:
The shoe sizes correspond to the European standard shoe sizes for women.
| | |
| --- | --- |
| Cut | Foot length (in cm) |
| 35 | 22.5 |
| 36 | 23 |
| 37 | 23.5 |
| 38 | 24 |
| 39 | 24.5 |
| 40 | 25 |
| 41 | 25.5 |
| 42 | 26 |
| 43 | 26.5 |