50% OFF & Free

Shipping!

Last Day! 
Buy 4 Get 15%OFF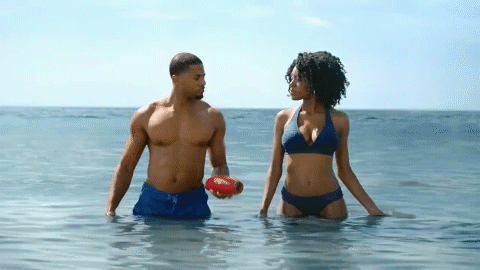 Bring A World Of Music
Into Your daily life
Simple Bluetooth Pairing: Bluetooth pairing is a piece of cake, easy to work and set up. Syncs easily to smart phones, ipods, tablets, laptop, MP3 players and other Bluetooth enabled devices.
Portable & Great sound: Powerful sound from a small circle. In addition to being able to play music or other audio, it also acts as a hands-free speakerphone. It's completely portable, from the car to the outdoors.
Easy controls & Re-charging: All controls are easily identified on the front of the device. Recharging is also simple and it keeps its charge for weeks.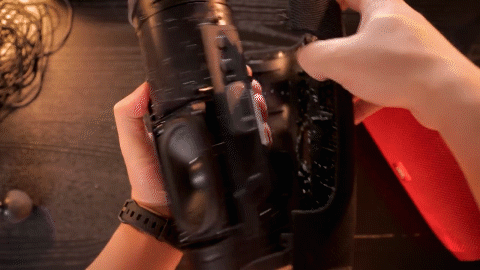 Completely Waterproof- IPX 6
You shouldn't let a little rain ruin your parade, and our speakers won't let it. The robust construction and design of the speakers is ready for a splash in the lake, the pool, or wherever your next adventure takes you.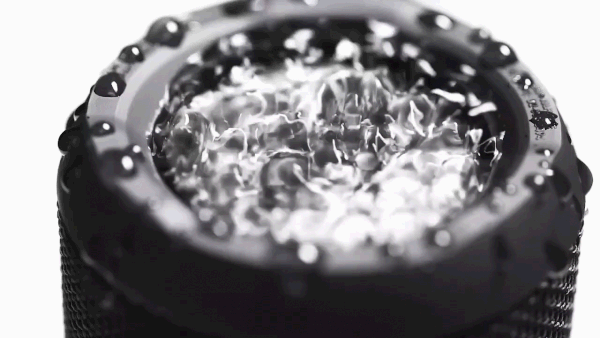 The IPX6 rating isn't given to just any device, and we're proud of the quality of the construction we've achieved. Take the speakers for a swim and keep the music playing.
True Wireless 360° Surround Sound
Our high-quality speaker that delivers amazing sound. We have implemented a process called True Wireless Stereo that delivers a superior listening experience. We intelligently fuse right and left channels from two Speakers to create 360 degrees of sound, similar to a high-end surround system.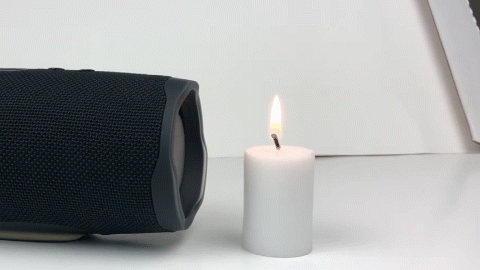 The best sound in the world. Feel the physical impact of ultra-dense sound. Experience your music with the most extreme power, clarity and precision ever achieved. Breathtaking.
It includes a built-in -32 db high sensitivity receiver micphone, with a UART data transfer rate of 115200bps. Sound wise we have 4 ohm 3W RMS full-range speakers providing sweet treble & smooth, deep bass. The shell is made of a two phase polymer blend, ABS plastic; a continuous phase of styrene-acrylonitrile copolymer (SAN) gives the speaker rigidity, hardness & heat resistance. The toughness of ABS is the result of submicroscopically fine polybutadiene rubber particles uniformly distributed in the SAN matrix.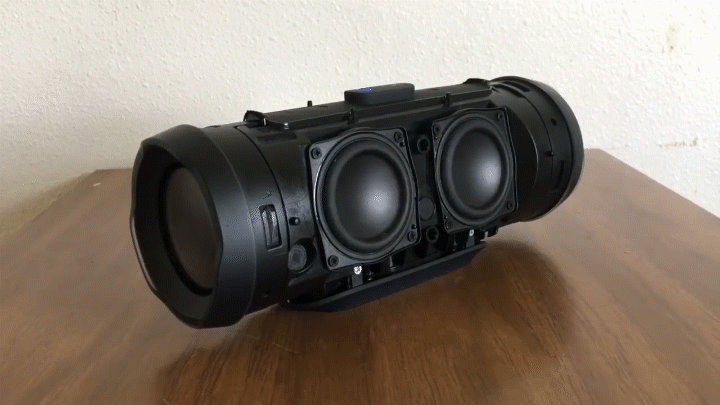 Optimized Wireless Performance with Bluetooth 4.2 Technology
With the advanced Bluetooth 4.2 chip built into our speaker, stream high-quality audio from your Bluetooth enabled device. The speaker features an extended range, meaning you can still play audio near or far.
The speakers use Bluetooth 4.2 Technology for an optimized wireless performance. The chip is faster, has better range, and is more energy efficient. You can listen for a longer period of time without compromising the fidelity of sound or battery life. Let your music follow you wherever you go through wireless Bluetooth streaming!
Compatible With Any Bluetooth Enabled Device
Once the speakers are connected to your phone, you can control them easily through any Bluetooth enabled device, such as a smart phone, tablet, smart TV, and more.

Other connection methods
  Sometimes Bluetooth isn't available. That shouldn't be a reason for the music to stop! With the built-in auxiliary input, simply plug in any music device, and you're ready to rock!
  This also means that you'll have the highest audio quality available pumping through the 2 * 10w speakers!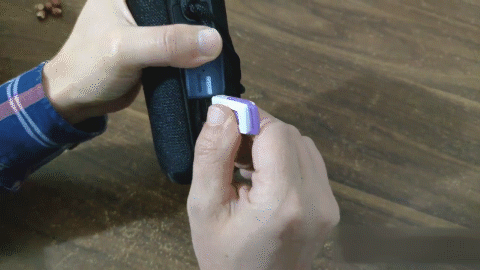 Long Lasting Battery Life
The Speakers also boast a built-in rechargeable battery, you will stay connected with up to 8 hours of battery life.
360° protection
On any adventure, you can expect to experience some bumpy roads. Don't let the windy, rough trails keep you from enjoying your music! The speakers features a robust construction complete with a rubberized case with impact-absorbing silica gel to protect the inner components.
So be as gentle or as rough as you want with the speakers; it can take it.
Whether you're on the beach or out tearing up some sand dunes, dirt in your speaker should be the last of your worries. The speakers is built to let the sound out and keep the elements out.
Keep the tunes going wherever you are with the peace of mind knowing your speakers is 100% protected.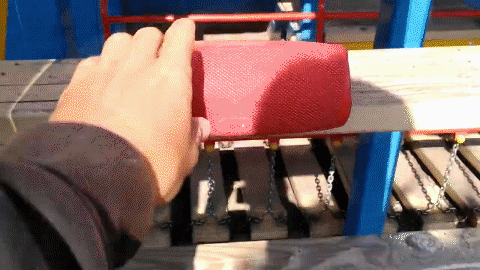 Easy to Use
We created the speakers with an easy to use control panel. With only 4 buttons, the Submarine speakers are easy to connect, use, and enjoy.
Handfree Calling
Use the speaker at home or on the go as your new favorite speakerphone. Let your friends hear you loud and clear through hi-fi audio.
Keep your hands free and keep the conversation going wherever you are!
When traversing trails or even just carrying your beach chairs to the water, you need your hands free. The speaker features a convenient carabiner attachment to hook to your bag, belt loop, or anything!
Keep the speaker safe and enjoy the ultimate mobility with the convenient design!

When backpacking or traveling, every cubic inch counts. The speaker offers a lot in a small package. it's all packed into this compact device.
Enjoy more freedom, flexibility, and save space with the our speaker!
What People Are Saying:
"This speaker packs a punch with clear sound and easy connectivity! I've been using it at the pool where I can leave my IPhone safely on the patio and still have great sounding music! This little speaker thinks it's a big speaker!"
– S. Seay - New York
"Even with a booming shower, the clarity is perfect and the sound crisp and clean. And it really pulled through on being waterproof as well! I dropped it in the tub and it didn't even miss a beat."
– Chandler - Los Angeles
"The performance of my unit has been flawless!!! So easy to setup and use. Something that had been missing from my morning routine. Now I can't imagine showering with out it!"
– M. Rowe - Michigan
"Great product. Very pleased how easy it was to pair. Sounds great."
– Bluehorse - Florida
Package List :
Bluetooth speaker x1;
Charging cable x1;
Aux input adpter cable x1; 
Manual  x1