Personalize your steaks and burgers!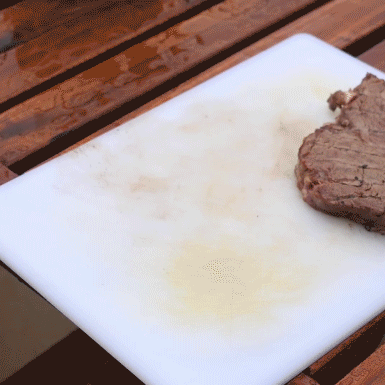 Do you want to impress your friends and neighbors with your barbecue skills? Make the meat you're preparing look even better! Personalize your steaks and burgers with names or funny sayings and have the best barbecue in the neighborhood!
What makes it awesome?
✔ PERSONALIZATION: Imprint anything you want on the meat you're preparing and add a little personal note to it!
✔ MANY OPTIONS: With up to 55 letters and spaces, there's enough room on the branding iron to write just about anything you like!
✔ BBQ KING: Impress your friend with fun burgers and steaks and your barbecue will be the best in the whole neighborhood!
✔ EASY TO OPERATE: It's so simple! You just need to put the letters on it, heat it, and press the meat! And it's easy to clean it too!
Bring a personal note to the food you're preparing with this Personalized Branding Iron for Steaks! You can imprint your name or some short message on the steaks and other meat.
Your barbecues will be the most popular ones among your friends and neighbors. Everyone will be amazed by your skills and effort in preparing burgers and steaks.
With 55 letters and spaces on this branding iron, you can brand your meat masterpieces with just about anything you like. From names of the people at your party, to "Reserved", "Happy birthday" or any other saying you want!
Ideal tool for great barbecues! Get yours today!
Product specifications:
Material: Aluminum alloy
Material of the handle: Wood
Dimensions: 45cm x 8.6cm x 4cm
Packing included: 1 x Branding Iron, 55x Letters (3 x A, 2 x B, 2 x C, 3x D, 2 x E, 2 x F, 1 x G, 2 x H, 3 x I, 1 x J, 1 x K, 4 x L, 2 x M, 2 x N, 4 x O, 2 x P, 1 x Q, 4 x R, 3 x S, 3 x T, 2 x U, 1 x V, 1 x W, 1 x X, 2 x Y, 1 x Z)