Protect Your Beloved Eyewear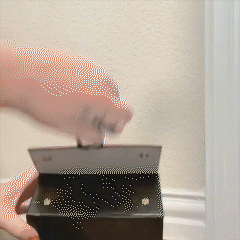 Keep your prescription glasses and sunglasses ,eyeglasses, watches, jewelry organized perfectly. Display your collection whether at home or on the go.
It can store 2-6 pairs sunglasses and glasses in one convenient and unique design case. You can hanging it in closet or put it on the dresser.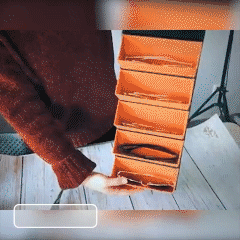 Features
Save Your Space: It is a folding design, which is easy to store and perfect for matching different outfits everyday . It can be hung on the closet, behind the door or on the shelf. 

Perfect for Outdoor: The glasses organizer is easy to carry. It can be rolled up and also has a handle, which can be hang in bike, backpack, etc. It is suitable to carry sports glasses, swimming goggles, sunglasses and prescription glasses, reading glasses into a storage bag.
Great Quality: Our glasses case has a durable, simple and stylish design, which made of high-quality PU and safe for all glasses. It is d

ust-proof, dirt resistant, avoid extrusion and deformation.
Versatile: Everyone loves, you can also store watches, jewelry, necklaces, earrings, rings, cosmetics, etc. It is undoubtedly a treasure box.
Specifications:
Materials: PU Leather

Color: Black, Brown
Style: L6403 Two Pairs, L6402 Three Pairs, L6401 Four Pairs, L6392 Five Pairs, L6400 Six Pairs
Package Included:
1 x Leather Multiple Glasses Storage Case