Looking for a great way to display your Earring, Ring, Pendant, Bracelet, Challenge Coin, or other stuff on a table or desk?Looking for an easy-to-carry jewelry box?
This PE Film Jewelry Storage Box will fully meet your needs!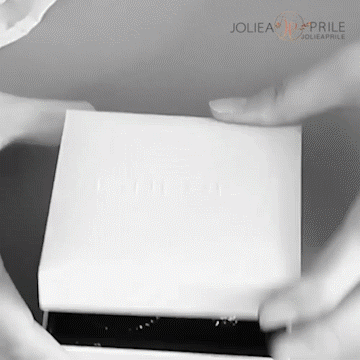 ✅ This PE Film Jewelry Storage Box , store all kinds of jewelry, and can also be used as a display stand for multiple purposes.Ideal for collectors and home decoration!
Main Features
✓【3D FLOATING DISPLAY】
Enclose display items between two transparent, flexible plastic membranes for a 3D floating effect.
✓【STRONG CLOSURE】
Jewelry Box has strong closure, and the jewellery is not easy to fall off and will not cause damage to the jewellery.
✓【PREVENT OXIDATION OF JEWELRY】
Jewelry Box is highly sealed and can isolate oxygen. Never worry about the oxidation of jewelry again!
✓【HIGH QUALITY】


PE high-quality film, good elasticity and not easy to break.If there are convex and concave marks, just use a hair dryer to blow hot air, and it will be restored in a moment!

✓【SMALL AND EASY TO STORE】
The Jewelry Box is small in size and easy to carry, so you don't have to worry about not being able to carry jewelry when you travel and travel!
✓【DISPLAY AND COLLECTION】
Used with the base, can be used for display and collection.
✓【WIDELY USED】


It can be used to place jewelry, and it can also be used to display collectible coins, medallions, gemstones, badges, jewelry, butterfly specimens, etc.