Shipping>>Standard Shipping, Express Shipping, Free Shipping over $ 40
Handling time>> New products shipped within 3 days
Due to the epidemic situation, freight rates have increased, so we suggest buying more, as freight rates will decrease,$40 free shipping.
Make Your Own Healthy Popsicle At Home!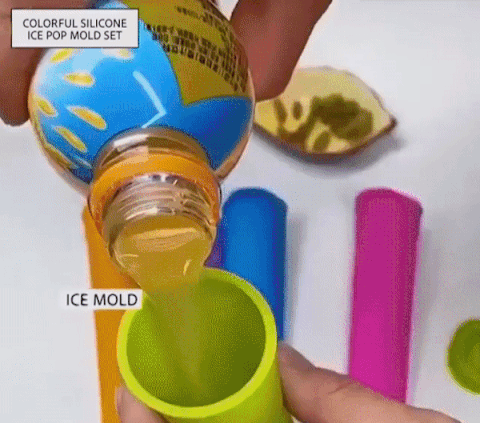 Never have to buy another popsicle again! Enjoy high-quality frozen treats year-round with this fun and colorful stick-free Colorful Silicone Ice Pop Mold Set. Easy to make a popsicle, put drinks, fruit, smoothies, vegetable into the mold and seal with leak-proof caps, then freeze it. The popsicle molds can be stored on the side or even upside down! And you never mind it will mess up your freezer.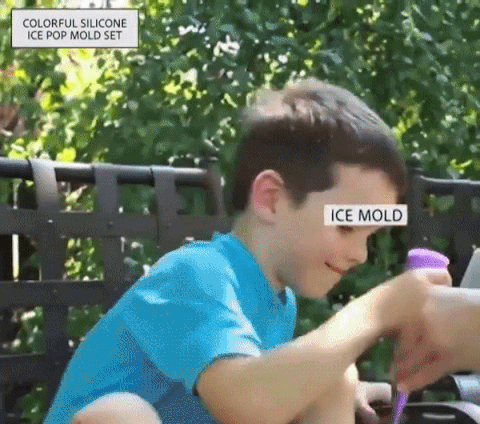 FEATURES:
SAFE SILICONE
Made of 100% FDA food-grade durable silicone, these Popsicle molds are dishwasher safe and BPA-free, reusable, and durable.
EASY FILL, QUICK FREEZE
Easy to fill and wash, lie them on their sides or even stand them on their lids with no leaks at all.
EASY TO CLEAN
The silicone material is very easy to clean, with no stains or residue left. And you won't find any seams or cracks for bacteria to grow on.
COLORFUL AND FUN


Set of 6 fun and vibrant colors. The popsicle molds set come in red, green, yellow, orange, purple, and blue, each with a matching lid. Both kids and adults will have fun using them.
SPECIFICATIONS:
Material: Food-Grade Silicone
Size: Approx 20 x 3.5 x 3cm
Withstands Temperatures Of -20 ° F to 450 ° F (-30 ° C to 230 ° C)
PACKAGE INCLUDES:
6pcs x Colorful Silicone Ice Pop Mold Set