This eye-catching set of Black Diamond playing cards will always make you look like a magician during game night! Each of the 54 cards is designed with coolest black background and pattern for a mysterious and sparkling look.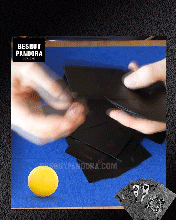 The pattern of cards are adopting advanced high temperature laser hot-stamping technology. They will be shinned under light like a diamond.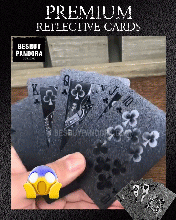 Unlike normal poker that mainly differed from them on colors, these are differed from them on pattern shape, so our cards will give you unspoiled fun and gaming experience you deserve.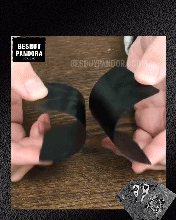 If you spill some milk, drink or leave dirty on them due to careless, don't worry, these cards are waterproof and washable, so you can use them repeatedly instead of buying another new deck of cards!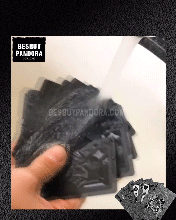 FEATURES
Premium Poker Decks
Perfect shiny surface, well-printed reflective characters and symbols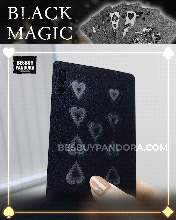 Smooth Edge
Never get hurt and makes you feel comfortable when playing with card game
Waterproof & Washable
Made with 100% high quality PVC plastic which can prevent any liquid, you can have snack time and play with it at the same time!

Ultra-Flexible
Promise you better shuffle considerably than normal playing cards. Spring back quickly, easier to practice on card tricks

Highly Durable
This specific designed playing cards are highly durable, non-fade and not easy to damage or break.

PRODUCT SPECIFICATIONS:
Material: 100% PVC material
Color: Black
Card Size: 63 x 88 mm
Thickness: 0.30 mm 
PACKAGE INCLUDES:
1 Deck x BlackMagic™ Diamond Playing Cards (54 cards)